Devon Glen
Master Stylist/Owner
---
​Hi everyone! It's me, Devon. The Salon Owner and Master Stylist at Hair & Body Devotion.

Hair styling was, in a way, my first love. I chose to start my career at only 20 years old and have never looked back. For over a decade, I was blessed to have the opportunity to work next to the most talented, passionate and inspirational stylists this city has ever seen. I was able to soak up valuable information, attend countless amazing classes, learn new trends and techniques, and eventually teach classes of my own! All this because of all the many wonderful friends and mentors I've met along the way.

I took a step away from salon life after the birth of my second beautiful little girl. The most important job I will ever have in life is being a mother. As my girls grew, I began itching to be back in the salon and to be with the other most important people in my life; my clients!

I can not possibly put into words how special it is to me to share life's highs and lows with my clients, the bonds we share are like no other. From kids starting school, graduations, marriages, babies, holidays, triumphs and, of course, life's most valuable experiences and lessons. I couldn't imagine my life without these friendships.

In 2016, I was blessed to have the opportunity to open my own salon! I started my Hair Devotion family and I could not be more excited with what we've done and what we have yet to achieve! This community is one I am proud to be a part of. The people I have met are so warm and welcoming and I look forward to continue serving my community here in Bedford.


Find Devon on Instagram!
​@hair.devotion

---
Holly Baker
Master Stylist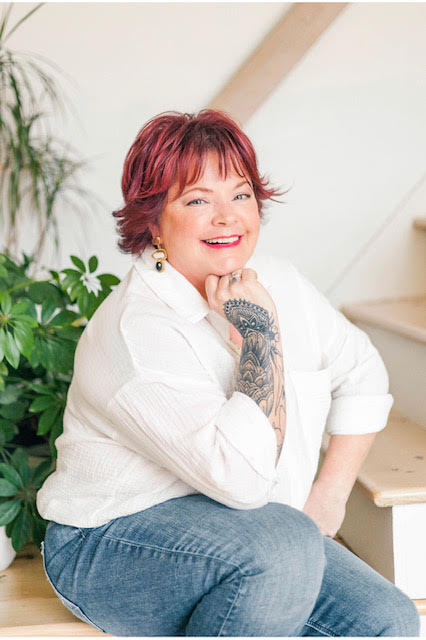 ---
​Say Hello to Holly! You likely recognize this friendly face from being a part of our Hair Devotion family for over 2 years.

Holly is an experienced master stylist with 30 years in the hair industry. With previous experience as a Redken educator and as an instructor at HDC, she brings a sharp eye for design and a strong set of skills to the chair.

Her specialties include precision cutting, long hair design, and color application among her ever growing arsenal of techniques. Holly loves creating individualized looks for all her lucky clients. Creating a relationship with her client is very important to Holly. She wants everyone in her chair to leave feeling fresh, happy, and beautiful.



Book an appointment with Holly today!
TEXT 1 (902) 456-6503
Check Holly out on Instagram @hollybakerhair
---
Katie Schnare
Master Stylist
---
Meet Katie, our newest stylist to the Hair & Body Devotion team.

Katie has wanted to be a hair stylist since she was a little girl and feels lucky to have spent 9 years (so far) following this passion.

Specializing in any highlight, balayage or blonding techniques, bold & bright colours, and formal/ special occasion styling; Katie loves making her clients feel their best while always providing a safe space for them.

Mom to 2 big doggies, Katie loves supporting local when possible and any adventure outside; walking the beaches or going for a nature walk but also loves to curl up and binge watch Netflix!


Book an appointment with Katie today!
CALL 1 (902) 832-3505
@colours.by.katie on Instagram
---
Sara Jones
Master Stylist
---
​One of our Master Stylists Sara Jones has taken a big step in her career this year, and became an independent stylists at Hair & Body Devotion.

It's hard to believe Sara started her journey as a hairstylist over 19 years ago and very early on, she uncovered her passion for color and has mastered the art of quality finishings and beautiful beachy waves.

Although not a certified barber, Sara loves a good men's cut and consistently has her guests in stitches with her sharp, sarcastic whit. Sara thrives on building meaningful connections with everyone she meets.

In her free time, Sara loves to spend time supporting her two amazing kids at the rink and basketball court.

Book an appointment with Sara today!
Call or text 902-401-0944
Find Sara on Instagram! @sarajones_hair
---
Abbie Cottreau
Desk Associate
---
​I'm certain most of you recognize this friendly face. Abbie is one of our very efficient and organized desk associates at Hair & Body Devotion.

With Abbie's modeling background, she naturally fits into our fast paced beauty industry, sharing current social media insights and helping our team navigate the latest trends.

Abbie has been in this industry for four years! She is sweet and personable and appreciates the privilege of being the first smiling face you see. She loves her little chats with all of our guests before and after appointments, so don't be shy when you're in for your next visit!

Find Abbie on Instagram!
​@abbie_cottreau
---
Jane Bellefontaine
Salon Leader
---
​Meet Jane, our Salon Leader at Hair & Body Devotion.

Jane will be one of the friendly faces greeting you when arriving to your visits.

With her attention to detail and impeccable organizational skills, Jane knows how to keep the salon running like a well oiled machine.

In her spare time, Jane enjoys doing yoga and Pilates, hiking, and spending time at the beach and with her beautiful granddaughter.

You can chat with Jane next time you want to book an appointment with one of our talented stylists or estheticians.

Find Jane on Instagram!
@jcbelle333
---
Ireland Miller
Esthetician
---
​Please help us in Congratulating Ireland, Hair & Body Devotion's VERY talented nail technician/esthetician, on her new PROMOTION!

Saying Ireland is incredibly hardworking, is a huge understatement. Her creativity will blow your mind and her sweet, calm demeanor will be sure to have you feeling comfortable and relaxed.

Ireland specializes in gel nails, free-hand nail art, and waxing. Her biggest specialty is her passion for innovative ideas while enhancing your beauty.

Graduating from HDC with high honors in 2019, Ireland occasionally returns to teach nail art classes. Bring on your wishes and creative nail ideas, and leave with Pinterest-worthy nails of your own.

Find Ireland on Instagram!
@ireland.esthetics
---
Olivia Marshall
Stylist
---
​Olivia is the newest addition to the Hair & Body Devotion family! She was born and raised in Hammonds Plains and has always had an innate love for the beauty industry.

Olivia loves creating natural, beachy, lived- in looks achieved with various blonding techniques. She offers exceptional haircuts raging from short and groomed to long and textured. Olivia thrives on making her client leave with modern, confidence-boosting looks that are easily achievable in their day to day lives.

When Olivia isn't in the salon helping her clients feel confident and beautiful, she likes to hang out with friends and going away to P.E.I to walk the beaches looking for sea glass to relaxing at the cottage by the fire!

To book your next appointment with Olivia,
Call us at 902.832.3505
Or Email hairdevotion.info@gmail.com
​

Find Olivia on Instagram!
@hairby.oliviamarshall
---
---
---